This option is currently sold out.
Min. Order: None
What Do I Get? -

 Twelve

 8oz bottles of our delicious Water Kefir Drinks in one flavor. 
Our Water-Kefir Drinks are healthy, high in probiotics, vegan and organic. They are promote gut health and immunity. 

You can choose from Peach, Guava, Cherry, or Lemon! No mix and matching allowed per box, but you may mix and match different boxes of different flavors! 
What are the ingredients? - Filtered Drinking Water, Organic Cane Sugar, Water Kefir Cultures and the flavoring of the respected drink. 
Peach - Natural Concentrated Peach 
Cherry - Natural Concentrated Tart Cherry
Lemon - Natural Concentrated Lemon 
Guava - Guava Purée 
What About Shipping? - 
Within GTA - $15.00
Outside GTA - $20.00
Pickups - $7 Handling Fee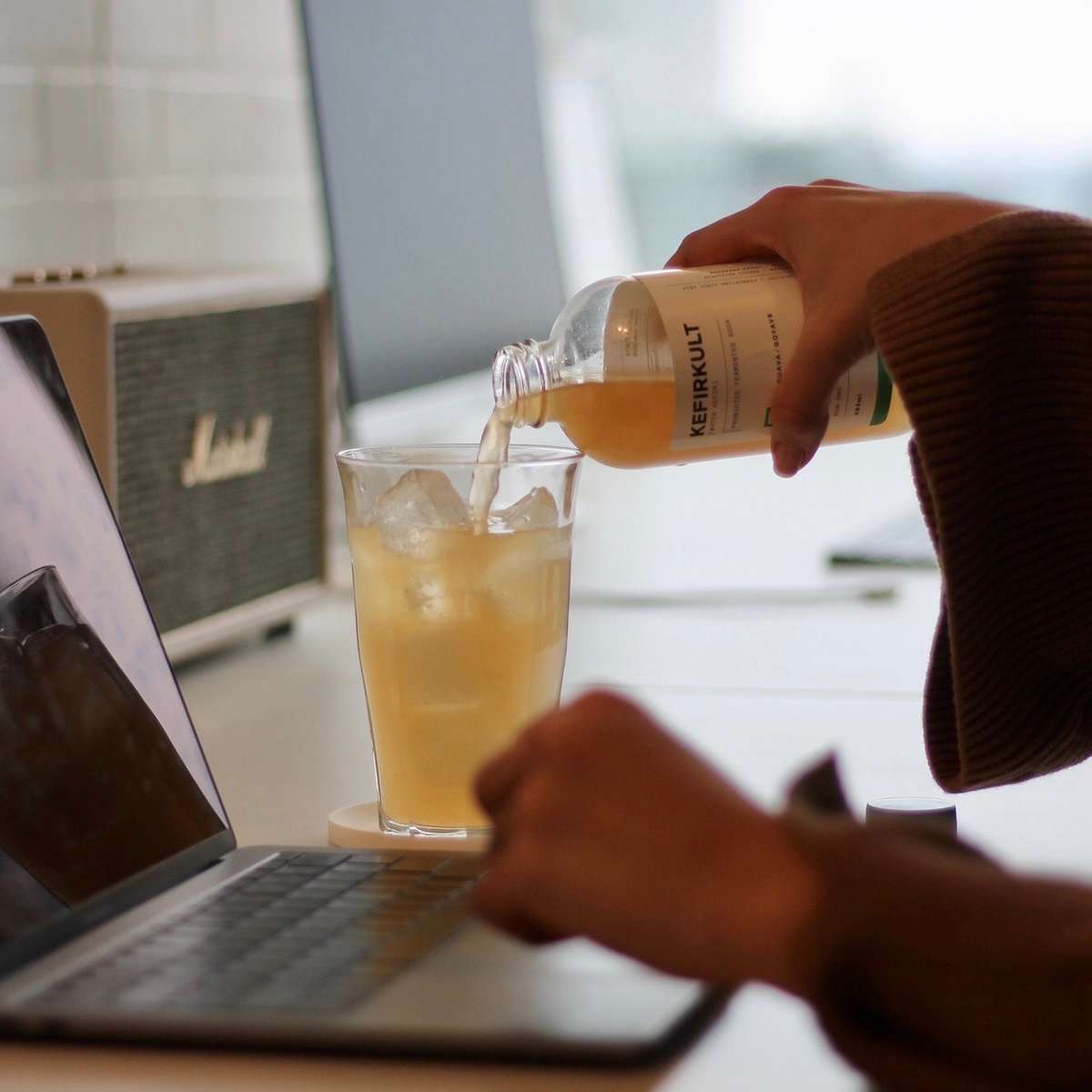 Still Not Convinced? Read This.

Regular consumption of Kefir has been associated with
improved digestion and tolerance to lactose
antibacterial effect
hypocholesterolaemic effect
control of plasma glucose
anti-hypertensive effect
anti-inflammatory effect
antioxidant activity
anti-allergenic activity
... and the list keeps on going