Get Our Famous Water Kefir Drinks Delivered Straight To Your Door! 
What Do I Get? - You get 6 bottles of our delicious water kefir drinks! They are healthy, high in probiotics, vegan and organic. They are great for promoting optimal gut health and immunity. Our water-kefir have 10.5 Billion CFU/ml
You can choose from Peach, Guava, Cherry or a variation of all three flavour!

What are the ingredients? - Filtered Drinking Water, Organic Cane Sugar, Water Kefir Cultures and the specific flavouring for each drink. 
Peach - Natural Concentrated Peach
Cherry - Natural Concentrated Tart Cherry
Guava - Guava Purée 
What's The Benefit Of Getting The Water Kefir 6 Pack? - This is a limited time deal due to the current situation that we are in. We understand that going to the grocery store is not as easy as it use to be. So that is why we decided to offer our water kefir drinks online!
What About Shipping? - We are offering free shipping / drop off for anyone that is living in Greater Toronto Area. We do try to make exceptions but if you reside in a location that is out of our reach, we have partnered with a shipping service to provide quick and affordable shipping.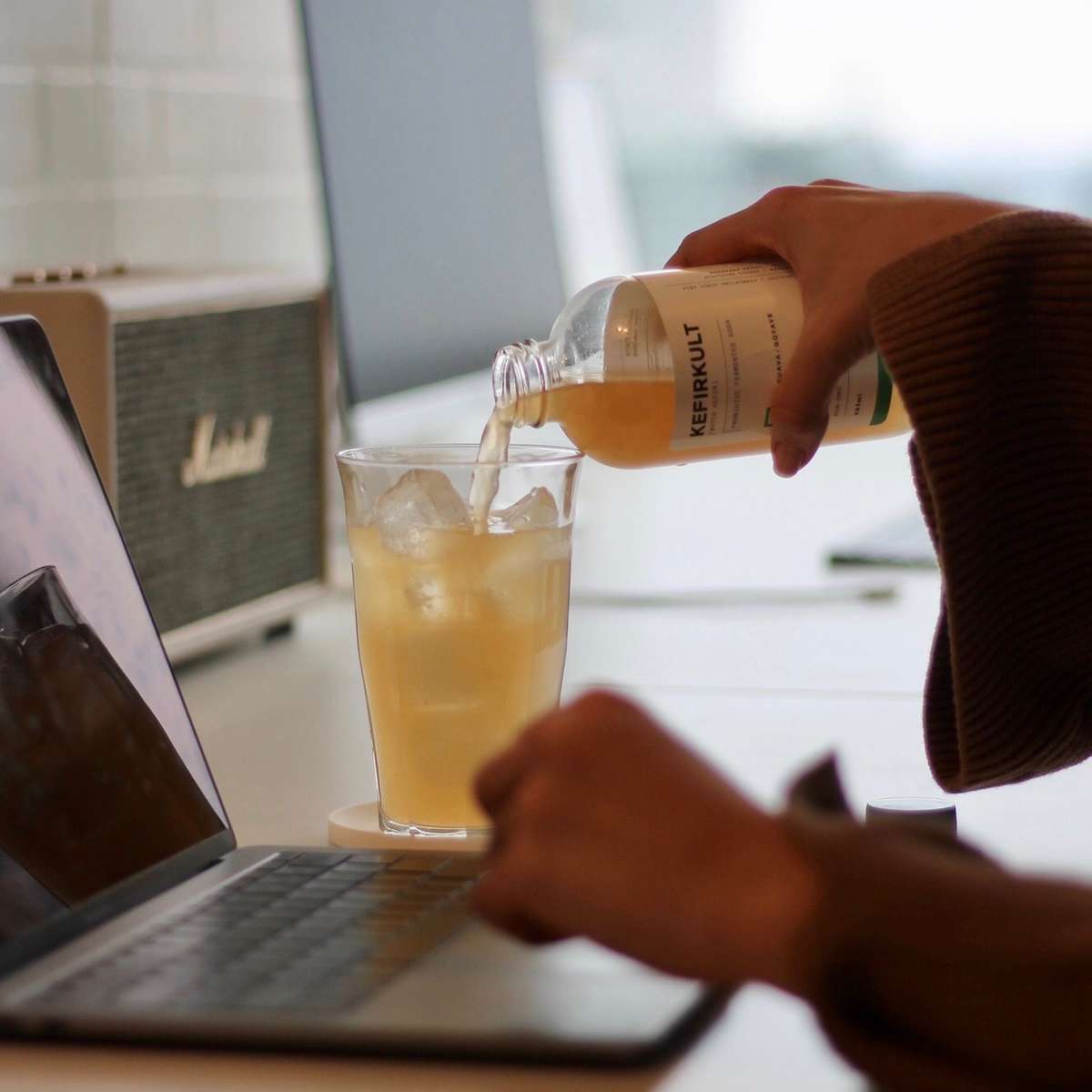 Still Not Convinced? Read This.

Regular consumption of Kefir has been associated with
improved digestion and tolerance to lactose
antibacterial effect
hypocholesterolaemic effect
control of plasma glucose
anti-hypertensive effect
anti-inflammatory effect
antioxidant activity
anti-allergenic activity
... and the list keeps on going